it's that time again, the ending of one year and the beginning of another. This year has brought me and Landon much change, both good and bad...it brought us heartache, emotional turmoil, pain, suffering...and the blessing of being able to start over on a new course in our lives, one free from lies, abuse and neglect. A path where we can focus on each other, and let God lead us down the road he has blessedly placed us on. I dont know for certain what our futures hold, but i have faith in the one who does know, because anything he has planned for us is better than anything i could plan for us. It is in this state of mind i prepare for the new year...OUR new year. Many people choose the new year to lay out resolutions for themselves, most that never come to fruition. i wont be doing that. i have some ideas of things i'd like to focus on in 2011, but if i dont then ill only have let myself down.
1)keep working on becoming healthier
2)keep doing good in school (i passed my math class with an A-)
3)focus on keeping landon busy, happy and content
4)begin preparing landon for kindergarden
5)focus more on my relationship with God and on what he has for me
that's pretty much it! Tonight, instead of going out, i opted to stay home. I did this for a few reasons. the main one being that while im feeling much better, i am still sick. I also wanted to ring in the new year with the most important person in my life, my Landon. the other reason is that i just didnt feel like partying. i'd rather not spend the 1st day of the new year wasted and hung over, feeling like crap. i just dont see the attraction at all! so landon and i are spending the night watching movies, and if he makes it im letting him stay up till midnight. We're going to have a special desert, and then ill have a half glass of wine and Landon gets a glass of sparkling juice.
Happy New Year to you all, may God rain his blessings on you in 2011!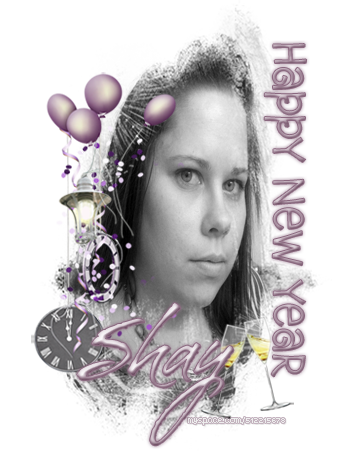 Be always at war with your vices, at peace with your neighbors, and let each new year find you a better man. ~Benjamin Franklin
An optimist stays up until midnight to see the new year in. A pessimist stays up to make sure the old year leaves. ~Bill Vaughan
We will open the book. Its pages are blank. We are going to put words on them ourselves. The book is called Opportunity and its first chapter is New Year's Day. ~Edith Lovejoy Pierce
One resolution I have made, and try always to keep, is this: To rise above the little things. ~John Burroughs